Scientifically proven to reducd the risk of operator injury, users of our Stair-PRO Model 6251 Stair Chair by Stryker had less physical stress and risk of back injury than operators of any of the six major competitive chairs.
The operator position, adjustability of handles, angle of the track and the built-in descent control made Stair-PRO the safest chair in its product category.
Extendable head and foot end lift handles support proper ergonomic lifting technique
Good line of vision and personal space between operators and patient
Positive locking mechanism for security and rigidness
Molded handgrips for better control
Thick wall, square channel aluminum frame for high strength and is light weight
Durable powder coated finish eliminates oxidation and facilitates easy decontamination — power washable. High visibility powder-coated frame
Folds to compact size for convenient storage
Additional Features:
Color-coded controls
Locking rear lift handles
Molded hand grips
Oversized rear wheels with sealed bearings
Dual wheel locks
Grease-free maintenance
Model 6251: Features 4-inch (10 cm) front caster wheels
Maximum Weight Capacity
500 lb (227 kg)
Warranty
One year parts, labor and travel or two years parts.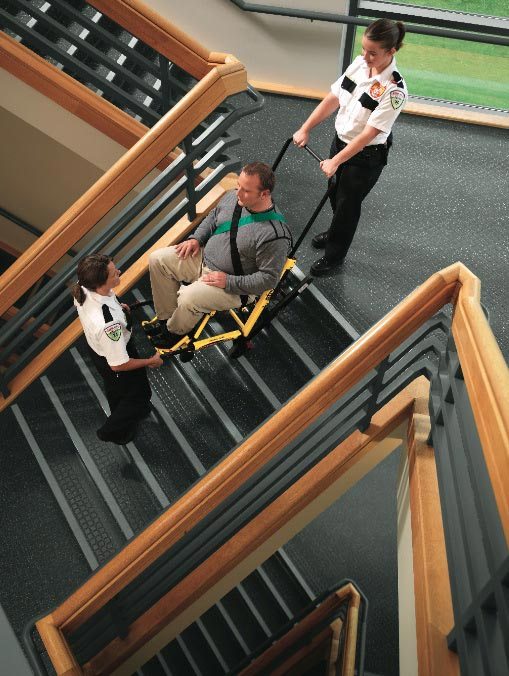 Also available at CWI Medical, Model 6252 (Shown Above) with Stair Tread and Adjustable Handle.
Stryker Stair PRO Model 6251 Going Upstairs


Stryker Stair PRO Model 6251 Going Downstairs


Stryker Stair PRO Model 6251 Used as a Transport Wheelchair