Spinach is one of the healthiest vegetables you can eat and now it is easier than ever to include in your daily diet. This puree is a key ingredient of spinach dips, a delectable spinach lasagna, a great-tasting garden omelet, or as a side dish. Thick-It Purees, Seasoned Spinach is designed for those who need pureed, soft meals due to swallowing difficulties or texture sensitivites.
* Unopened, this product will be stable for up to 24 months when stored in a cool, dry place. Refrigerate after opening in a separate container.

Model No. H320-F8800: 15 oz. Cans | About 8 servings per can | 12/Case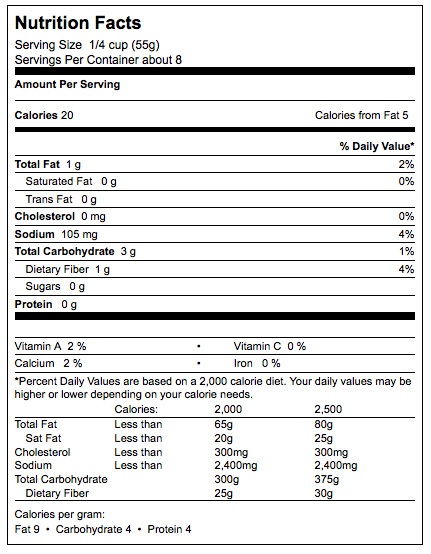 Directions:
Steam, Microwave or Heat in Saucepan to 160º and serve.

• Convenient – Ready-to-eat/open, heat and serve
• Flavorful – Made with real ingredients
• Reliable – Consistent texture and nutrition with 5 servings per can
• Versatile – May be shaped and frozen
Spinach, Water, Food Starch-Modified, Butter, Salt, Garlic Powder, Spice.
* Product contains milk or milk by products