Due to the recent high demand for disposable gloves, allocation may be enforced. All orders for disposable gloves are non-cancelable within 10 days of your order placed, and are non-returnable. Click here for additional information

Ideal for any type of medical or tattoo procedure, and/or general purpose use, our Syntheticare Vinyl Powder-Free Exam Gloves are designed for those that may be allergic to latex.
The soft vinyl gloves are comfortable and have beaded cuff for extra strength and tear resistance.
Manufactured to ASTM and F.D.A standards as a medical device.

5 mil. 100 gloves per dispenser box, 10 boxes per case. Available in sizes small through x-large.
COVID-19 Update: Medium is in Stock.
Model No. PVE5602: Medium. By Box (100 ct) or Case (10 boxes of 100)
Need another size, view our Strong Vinyl Gloves, 4000 Series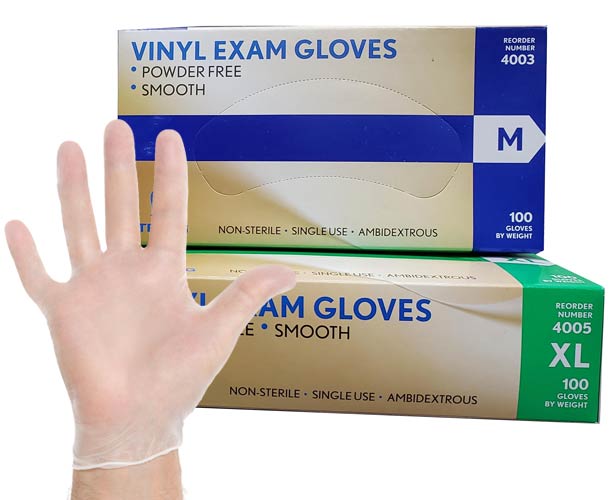 On Sale for size Small and Large, Basic Vinyl Exam Gloves