Help provide solid support to pull oneself into an upright position with our Helping Handle. Our Bedside personal-aid device for persons with various back or muscular conditions can be adjusted and clamped quickly and easily to fit most conventional beds that have a mattress and a box spring.
Disassembles easily for travel.
Helping Handle Specifications:
Made of heavy-duty laminate and vinyl-coated steel grab bar.
Base size: 12" x 15-1/2"; Top: 6-3/4" x 15-1/2" with 44" strap.
Weight capacity 250 lbs.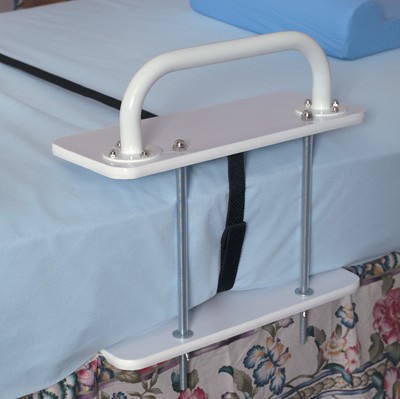 Model 551-1990-1900.