A tasty veggie side dish that everyone loves. Combine with the carrot and pea puree or the seasoned green bean puree for an old fashioned succotash. Sweet Corn Puree is designed for those who need pureed, soft meals due to swallowing difficulties or texture sensitivites.
* Unopened, this product will be stable for up to 24 months when stored in a cool, dry place. Refrigerate after opening in a separate container.

Model No. H304-F8800 : 15 oz. Cans | About 7 servings per can | 12/Case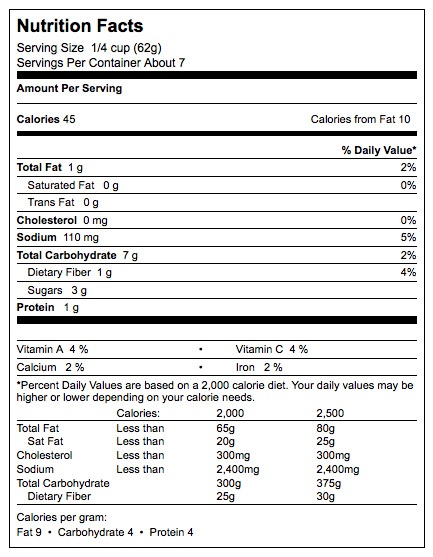 Directions:
?Steam, Microwave or Heat in Saucepan to 160º and serve.

• Convenient – Ready-to-eat/open, heat and serve
• Flavorful – Made with real ingredients
• Reliable – Consistent texture and nutrition with 5 servings per can
• Versatile – May be shaped and frozen


Sweet Corn, Water, Butter (Sweet Cream, Salt), Salt.
* Product contains milk or milk by products