Infection Prevention Starts with You,
Learn More
|
5% off
your purchase*
use code
CLEAN5
details
Resource ThickenUp Powder
Item # RES-TUP CN CS | SKU # 225100
Resource ThickenUp Powder is an instant thickener for hot and cold foods and beverages. Thickens quickly without lumping and maintains its consistency over time.
Resource® Thicken Up Powder ensures dietary management for individuals with dysphagia and other swallowing issues. Clinically shown to reduce the risk of aspiration in patients with oropharyngeal dysphagia.
For ThickenUp 6.4 gram packets, mix 6 oz. of liquid for Nectar consistency or 4 oz. of liquid for Honey consistency.


| | | | |
| --- | --- | --- | --- |
| Model Number | Description | Size | Quantity |
| 225400 | Resource ThickenUp Powder | 6.4 g | 75 Packets/Case |
| 225100EA | Resource ThickenUp Powder | 8 oz. | 1 Can/Each |
| 225100 | Resource ThickenUp Powder | 8 oz. | 12 Cans/Case |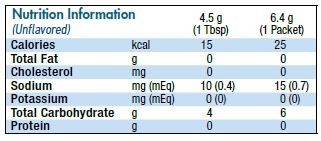 Suitable for these diets: lactose intolerance*, gluten-free, low-residue, kosher
INGREDIENTS: MODIFIED CORNSTARCH
MAY CONTAIN SOY, MILK, EGG, AND WHEAT (DUE TO EQUIPMENT CROSS-CONTACT)