Friendly Tips for Enjoying Summer Fruit with Diabetes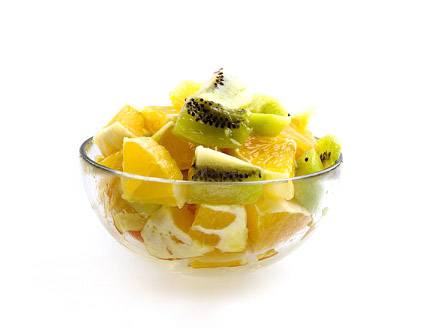 As summer hits, sweet delicious fruits will soon be at there peak. This may seem like an issue for individuals with diabetes to eat these sweet snacks, but with some considerations they can still be in reach.

The following guidelines from the American Diabetes Association can help you choose the best fruits for your nutritional needs.

If you're counting carbohydrates: Keep in mind that a small piece of whole fruit or about half a cup of frozen or canned fruit has around 15 grams of carbohydrate. Dried fruits, on the other hand, can have 15 grams of carbs in just two tablespoons! Fruit can also be eaten in exchange for other sources of carbs, such as starches, grains or dairy.

If you're using the glycemic index: Most fruits have a low glycemic index because of their fructose and fiber content. However, some fruits have a medium index, including melons, pineapple and some dried fruits such as dates, raisins and sweetened cranberries.

If you're using the plate method: A small piece of fruit or ½ cup of fruit salad for dessert is a nice complement to non-starchy veggies, a small portion of starch and protein.

No matter which method you use, keep in mind that the best choices are fresh, frozen or canned fruits without any added sugar.
| | | |
| --- | --- | --- |
| | | |