Choosing a Clinical Diabetic Nutrition
by Noah Lam, Chief Operating Officer of CWI Medical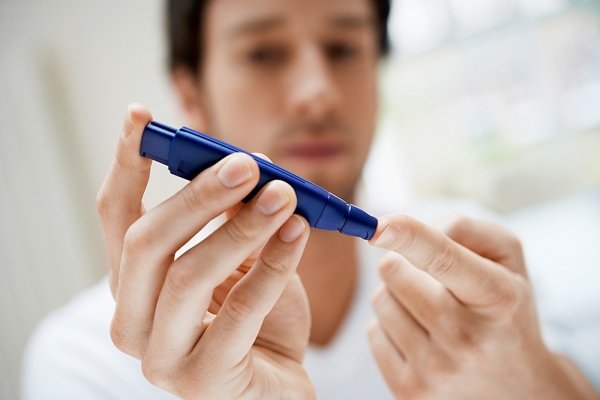 Diabetes is a growing epidemic that affects 17 million people in the United States. Approximately 800,000 people are newly diagnosed with this disease each year. In fact, Diabetes is the seventh leading cause of death with over 193,000 dying each year.

Some of the problems associated with diabetes are coronary heart disease, kidney disorder, peripheral nervous system disorder, eye disorder, and the shortening of life expectancy by an average of 15 years.

The two types of diabetes are Type 1 and Type 2. Type 1 Diabetes is when the body does not produce insulin. Insulin is needed to convert glucose (sugar), starches and other food into energy. Type 2 Diabetes is when the body does not produce enough insulin. This creates a situation where your body becomes starved of energy and the build up of glucose can damage your eyes, kidneys, heart and nervous system.

You can help control your diabetes with exercise and taking the medicines prescribed by your healthcare professional. In addition, eating healthy and having an eating plan is a key component to managing your blood sugar. This is especially important when you are not feeling well enough to eat, and food is the last thing you are thinking about. View Our 7-Day Pill Holder


Choosing the right diabetic nutritional supplement to help control diabetes may help add important nutrients to your diet plan. Your healthcare professional may add nutrients such as fiber, arginine, chromium, and vitamins C and E to your diet.

If you require tube feeding and have complications that require advanced control of diabetes, consider Diabetisource AC . Diabetisource AC delivers a unique combination of ingredients designed to help improve insulin sensitivity and may reduce diabetes-associated tissue damage. It has a unique blend of Benefiber soluble fiber and fructo-oligosaccarides to help promote good digestive health with NutriShield Microbial Protection. If you require non-advanced diabetic control, then consider Resource Diabetic TF.

If you are able to orally ingest nutrition, you can consider Resource Diabetishield , Boost Diabetic or Nutren Glytrol. Resource Diabetishield contains arginine and can be used when tissue damage, chronic wounds, or ulcers occur with your diabetes. Boost Diabetic is designed when there is an unplanned weight loss or malnutrition. Nutren Glytrol formula provides complete nutrition with high levels of MUFA for use with hyperglycemia and dyslipidemia. Glytrol's unique carbohydrate blend includes amylose starch, a complex carbohydrate to support glycemic control. It includes 10 grams of soluble and 5.2 grams of insoluble fiber. This fiber blend also includes Prebio™ to help support a healthy gut microflora.

Noah Lam has over 20 years of experience of providing high quality medical supplies and healthcare products from Acute Care Facilities to parents and children. His company, CWI Medical is a leading provider of clinical diabetic nutrition to healthcare facilities, dialysis centers, and for home use. In addition, CWI Medical is a certified Minority & Women Owned Business Enterprise.
Related Articles
< Seven Holiday Tips While Having Diabetes