Feel The Cleanse With High Quality Ingredient Skin Care Products
When incontinence is an issue, keeping your skin healthy can be a challenge. The risk of infection could significantly increase when subpar undergarments are used causing extended exposure to bacterial laden waste. In addition, continued use of soap and water may be irritating to skin. This is why it is essential to use specified cleansing creams and protective ointments to support skin health.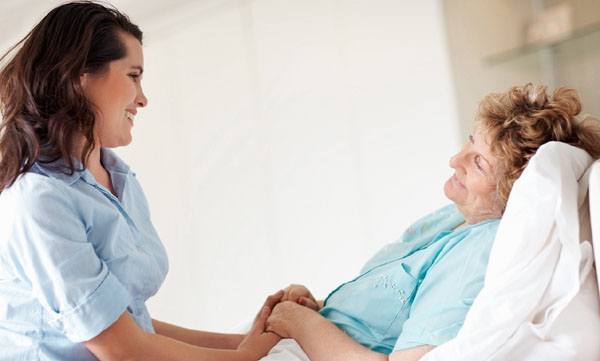 A study by researchers at the University of Minnesota School of Nursing, Minneapolis, published in Ostomy Wound Management stated that,
Incontinence-associated dermatitis is a risk in nursing home residents, especially those with fecal incontinence. These findings suggest that the rate and severity of incontinence-associated dermatitis are low with close monitoring and use of a defined skin care regimen that includes a pH-balanced cleanser and moisture barrier.
CWI's recommended skin care products contain high quality ingredients with healing vitamins and minerals for a full spectrum skin application.
One Step Quality Cleansing
Keeping skin clean and safe from bacteria goes beyond harsh soaps, wipes and other detergent heavy products which could potentially result in skin irritation.
The literary review, 'Prevention and treatment of incontinence-associated dermatitis' published in DARE (Database of Abstracts of Reviews of Effects - Quality Assessed Reviews) stated,
Two studies (one RCT [randomized controlled trial] and one cross-over study) found skin cleansers were more effective than soap and water in preventing incontinence-related skin problems. Four studies (including one RCT) found reduced skin erythema with the combined use of a perineal skin cleanser and a skin protectant compared to controls.
TENA Cleansing Cream is a pH-balanced, scent-free, 3-in-1 formula that cleans, moisturizes and soothes for the ultimate in skin healing and protection. It is a no-rinse preparation for an easy, safe and comfortable application to sensitive, delicate and fragile skin. TENSA Cleansing Cream is seven times more moisturizing than soap and water and five times more moisturizing than another no-rinse cleanser.
Soothe, Treat and Prevent
Working with particular ointments to address skin issues can make all the difference when it comes to acute, chronic and future skin compromising potential. Skin Sake Ointment is a unique blend of skin supporting remedies proven to soothe, treat and prevent adverse reactions.
In addition to aloe vera and vitamins A,D, and E, Skin Sake contains Balsam of Peru, an ancient oil used to treat skin disorders for centuries.
According to Ayurvedic Oils,
Balsam of Peru and its essential oil has been a trusted remedy of the Europeans and other Asian folks for healing skin diseases like bedsores, ringworm, scabies, eczema, diaper rashes, wounds and itches.
Skin Sake provides a fast acting extra strength treatment for skin breakdown that addresses incontinent rashes, stage 1 and 2 pressure sores, chafing, skin fold rashes, and redness, while helping prevent future occurrences.
For optimal skin care, CWI's recommended products are top quality formulas that bring effective results. These products go beyond conventional approaches reducing discomfort, pain and unnecessary cost.
Sources:
https://www.ncbi.nlm.nih.gov/pubmed/17204826

http://ayurvedicoils.com/tag/peruvian-balsam

https://www.ncbi.nlm.nih.gov/pubmedhealth/PMH0027692/
Related Articles
< How are Pressure Ulcers Treated and How to Prevent Skin Breakdown