Incontinence and the Products that Can Provide Some Relief
As the body ages it can be bombarded with a variety of health challenges which may include incontinence, the uncontrollable leaking of urine. It is a condition that, according to the Urology Care Foundation (UCF):
A quarter to a third of men and women in the U.S. suffer from urinary incontinence. That means millions of Americans. About 33 million have overactive bladder (also known as OAB) representing symptoms of urgency, frequency and with or without urge incontinence.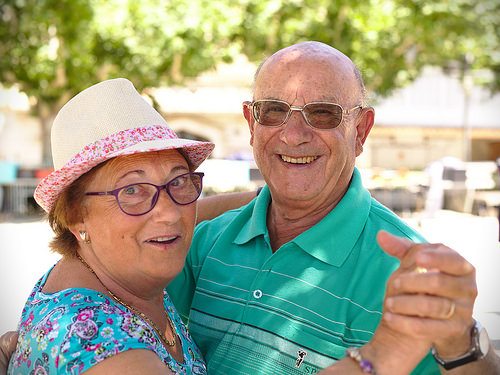 Key causes may include:
Age
Smoking
Pregnancy
Prostate problems
Pharmaceutical side effects
Disease such as diabetes, stroke, hypertension
Many people feel embarrassed by this condition. If you are one of them, products are available that can provide some relief discreetly and effectively. There's no need to suffer with incontinence when simple adjustments could make a world of difference.
The Right Fit
It is important to approach the use of an incontinent pad not so much as a diaper but more like a helping hand pair of briefs however finding the right fit and performance of an undergarment absorbent pad may take some trial and error. For instance, Prevail Pantiliners are designed for slight urine loss while others like Prevail Super Absorbent Adjustable Underwear are capable of heavier moisture retrieval.
Experimenting with a few different designs should enable you to eliminate what doesn't work so you can end up with a discreet, comfortable fit. Some prefer an adhesive liner while others are comfortable with a slip on shape similar to conventional underwear. There is also the Prevail Belted Shield Undergarments which offer more freedom of movement.
Overall it is imperative that using the right pad could help avoid skin irritation. In a study of Incontinent Associated Dermatitis (IAD) published in BMC Geriatrics it was concluded that,
Using the test incontinence absorbent pad that incorporates frontal absorption and a backflow prevention mechanism, a significantly faster, full recovery was observed among older women with urinary IAD...
Skin Protection
It is also important to maintain skin health when incontinence is an issue as sitting bacteria could cause skin conditions as well as foul odor. Using a petroleum based skin protectant may not be enough as something with more anti-bacterial properties should be considered.
Periguard Barrier Cream is a formula that includes the special protective ingredients of zinc oxide, and the antimicrobial agent chloroxylenol. In addition, Periguard incorporates vitamins A, D and E for enhanced skin support.
Sometimes, incontinence or even a surgical site can leave unhealthy residue which needs to be cleaned. PeriFresh Perineal Cleanser contains the soothing anti-bacterial properties of aloe vera with a unique pH balanced fresh fragrance formula that lifts residue and protects skin. Also, using pre-moistened, durable wipes such as Prevail Adult Size Washcloths support skin protection and ensure pain-free, easy cleanup.
Overnight Support
Incontinence during sleep is common as weaker sphincter muscles are unable to hold back urine during the night. Therefore, overnight support can make a big difference when it comes to obtaining healthy sleep.
ATN All-Through-the-Night Disposable Briefs are a comfortable slip on and side adhesive sleep underwear that is able to keep one dry all night. For those that would rather smaller support that can be adhered into conventional underwear, the Tranquility Overnight Personal Care Pad is the perfect contoured, highly absorbent overnight liner. If a brief or pad is not enough, Select Thin Mat Underpads are excellent absorbents that can be used to protect bedding as well as furniture, car seats, wheelchairs and anyplace an accident may occur beyond just sleeping.
Take advantage of the many products that can provide incontinence relief to minimize worry and improve quality of life.
Contact us for More information on which incontinence aid is right for you

Sources:
www.urologyhealth.org/urologic-conditions/urinary-incontinence
www.ncbi.nlm.nih.gov/pmc/articles/PMC3426468/
Related Articles
< The Importance of Properly Sizing Incontinence Products