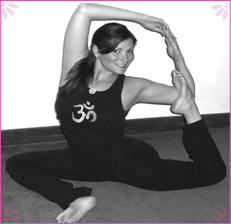 OM FOR THE HOLIDAYS….Along with the festivities, the holidays can also bring some added stress. Whether due to traveling, shopping or eating- all in abundance- we can all use some extra Zen.
The physiological benefits of Yoga - have long been substantiated by the medical community. Adding yoga into your holiday routine- even once a week- can have a profound impact. Whether you enjoy a private class at home with the family, try a DVD or practice at a local gym or studio, do something to balance the extra calories and more inside time.
The breath you practice in Yoga (Pranayama) can help lower blood pressure, calm anxiety and improve the functioning of the lungs. There are certain poses (ie Hero Pose) that aid in digestion after a big meal. It is also a fun way to avoid a food coma while enjoying a family activity. Inversions (like Shoulder Stand) can also help to cure insomnia.
And if you're wondering what to get for the yogi in your life, Our Love Yoga (ourloveyoga.com) offers yoga-inspired clothing that is comfortable, stylish & affordable.
For more information, please contact Yoga Instructor and Co-Founder of Our Love Yoga, JOANNA RAJENDRAN at Joanna@ourloveyoga.com.
Related Items
< Yoga Mats