Understanding COVID-19 Surface Life And The Importance Of Disinfectants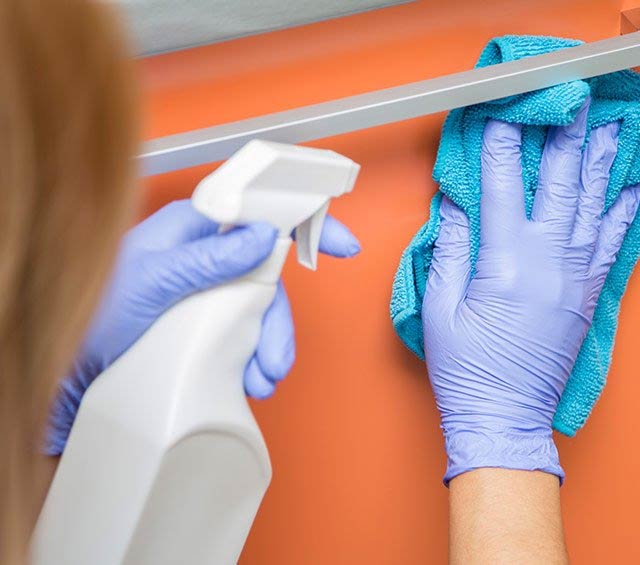 With the ongoing pandemic, sanitization and hygiene has become an extremely important subject in order to stay safe and healthy. Different businesses must also be able to adapt well to the Covid-19 climate to ensure that their businesses are able to operate safely. However, it may be confusing to choose the right products to disinfect surfaces. Read on to find out more about disinfectants and to understand how to keep surfaces sanitized and clean.
Covid-19 can Persist on Hard Surfaces
Although research has shown that the Covid-19 virus is quite fragile, it is able to persist on hard surfaces that are both porous and non-porous. Hence, chances of infection are higher if these surfaces are not cleaned properly as there is higher opportunity for the virus to transfer to human hands and bodies. Surface sanitizers work by disrupting the lipids which surround the virus' genetic material. Not all sanitizers are created equal- this is why it is important for businesses to choose the right sanitizing product and understand the methods of application as well as how frequently the disinfectant should be applied. With the help of disinfectants, as well as hot and soapy water, the risk of virus transmission can be reduced significantly.
High Contact Surfaces
Areas that businesses should take extra care to frequently clean and sanitize are the high frequency touch points of the business or home space. This includes switches, door handles, counter tops and more. Some areas do not need sanitizing agents. For surfaces like railings or sidewalks, using hot soapy water is sufficient to keep it clean.
Other high contact surfaces that are important for employees to frequently clean with disinfectant include keyboards, tables, countertops, toilets, desk phones, handles, touch screens, sinks, ATM machines and more.
Choosing the Right Disinfectant Product
With the saturated disinfectant market, it may be a confusing task to choose the right disinfectant product for your business. Disinfectants should be selected based on their effectiveness. When using disinfectants which have bleach listed as an ingredient, cleaners should opt to wear gloves as bleach can be considered a skin irritant. If the disinfectant product chosen is an alcohol-based cleaning product, ensure that it has an alcohol content of over 65 percent. Sometimes, such disinfectants contain flammable ingredients like hydrogen peroxide, which increase the efficacy of these products. As such ingredients are flammable, they should always be handled with care.
Surface Cleaning Methods
The method used to clean surfaces is highly dependent on the size of the surface. Most surfaces can be cleaned easily with aerosol spray cleaners and a cloth. On the other hand, cleaning services may choose to use larger aerosols as they are well-trained and know how to handle them.
If you are looking for a reliable disinfectant to clean surfaces in your business or your home, look no further than CWI Medical. We are a trusted supplier of medical and healthcare products, and stock a wide range of disinfectants to help keep your area safe and clean. If you have any queries about the products that we stock, do not hesitate to contact us today!
NOW AVAILABLE
Related Items
Related Articles
For more information about the coronavirus, please visit the NYS Department of Health ( www.health.ny.gov ) and the Centers for Disease Control ( www.cdc.gov ) websites.