Family Support Services for the Developmentally Disabled
Are you a caregiver of a loved one with a developmental disability? There might be some services that you might be qualified if you are eligible. Please check with your state and local offices for developmental disabilities for the latest information.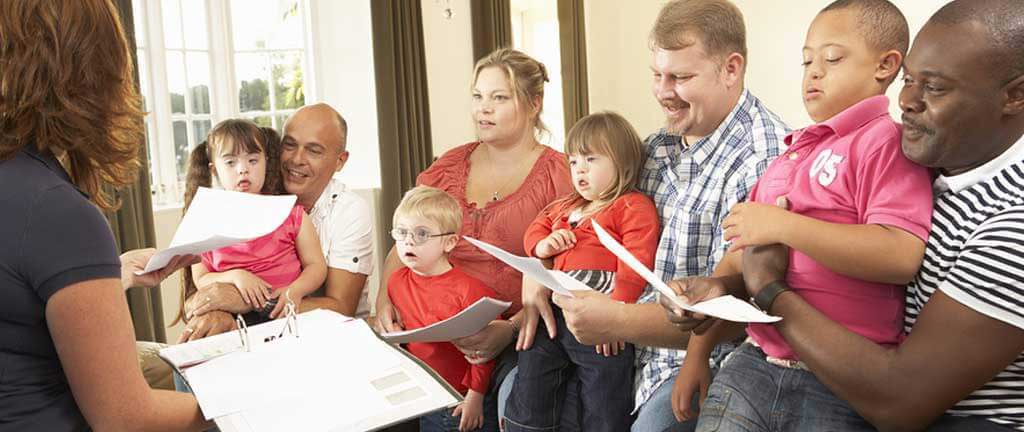 In New York, the Office for People with Developmental Disabilities (OPWDD) has a program called Family Support Services. Some services that you can be provided include:
Support Hotline
Support Groups

§ Parent to Parent Networking

Information about OPWDD programs and services

§ Recreation, camps, after-school programs, sibling services

Explain of benefits you're entitled to
Help arrange health care, education and recreational opportunities
Plan for the future with counseling and training to enhance family stability
Transportation
Additional help caring for a family member with a disability
Respite Services, which provide temporary relief from care giving
Special equipment or necessary home modifications

§ This can include strollers, activity chairs, patient lifts, modular ramps

Family reimbursement for purchases of goods and services.

Examples include Communication devices, Braille Makers, Fall Protection, Bed Shakers, Wander Alerts, ADL Utensils
The equipment and purchase of goods is dependent on the county that you may live in. In most case, there is a committee review process of what you purchased to be reimbursed or need for the family member. Note that if a goods and/or services are covered by Medicaid, Medicare, or any other health insurance program, a denial letter or form should accompany your request. In addition, depending on the organization the following are typically not covered; family vacations, computers/laptops, DVD's, compact discs, cellular phones, flat screen TVs, digital cameras, palm pilots, legal fees, groceries, printers, scanners and fax machines. Again, this list is not all-inclusive. Talk with service coordinator for more clarification.
"Providing at-home care for loved ones with a developmental disability presents a host of unique challenges. To give caregivers a helping hand, the Office For People With Developmental Disabilities (OPWDD) Family Support Services program provides a range of supports including respite programs and reimbursement for certain goods and services. I encourage you to explore the many options available through OPWDD's Family Support Services program." - Kerry A. Delaney, Acting Commissioner
Your Family Support Services Coordinators are available at each of OPWDD's statewide Developmental Disabilities Services Offices (DDSOs) to help families arrange assistance. Each DDSO also has a Family Support Services Advisory Council to represent the interests of family members and people with developmental disabilities. The councils work in partnership with the DDSOs to make decisions.
For New York, find out more information about these services and supports by contacting us at 631-844-0055 or email us at cs@cwiquality.com and we will connect you with the best office to help.
Related Articles