Infection Control for your Tattoo Parlor and how it Makes a Difference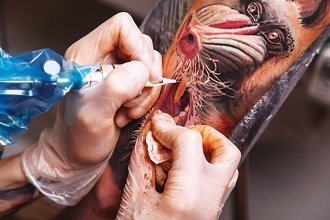 When people decide to get a tattoo, they focus on a number of factors before they narrow down on an artist or parlor. Apart from the artistic capabilities of the tattooist, the hygiene of the parlor and the surroundings also plays a major role in their decision making. For example, people would not like to eat at a dirty restaurant infested with mice and cockroaches.
Since tattooing involves the penetration of skin, artists must adopt effective infection control practices. Procedures that revolve around skin penetration carry a significant risk of spreading diseases as the open skin barrier can become a mode of entry for harmful microorganisms. Diseases like hepatitis C, syphilis, and even AIDS are commonly spread through dirty tattoo equipment and contaminated parlors. To prevent the spread of harmful diseases, tattoo artists should follow a set of effective infection control practices.
Premises
A tattoo parlor can harbor more pathogens than you would like to know. To prevent contamination and potential infection, it is important that your parlor be as sterile and hygienic as possible. Here are some steps you should take to ensure that your tattoo parlor is sterile.
All body art practitioners must be mandatorily registered with the local state or city council. The construction of the parlor should qualify all the council's requirements.
All surfaces in the parlor should be constructed with materials that can be easily cleaned.
The floor should be non-slip.
The parlor should be fitted with appropriate sterilization machines like an autoclave to ensure that all tattooing equipment is sterilized frequently.
It should also be equipped with a safe washing area which has a sink and a continuous supply of water.
The premises should also have adequate lighting and excellent ventilation.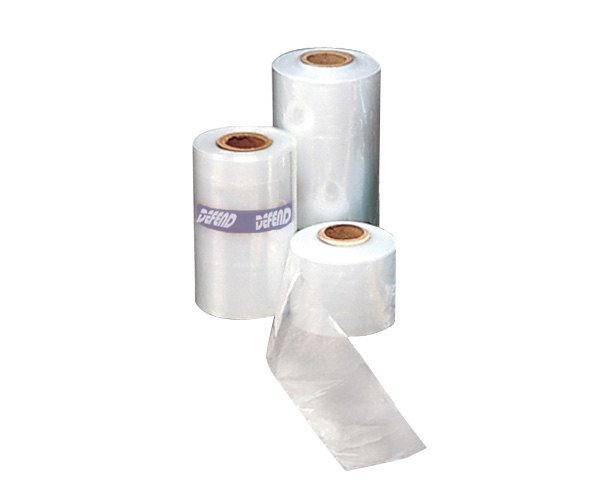 View All Sterilization Products
Equipment
A tattoo artist's equipment is pretty much the only thing that comes in contact with the client, so it is very important that all equipment is 100% sterile before they are used. All equipment must be in excellent working order and kept clean and dry at all times. If the equipment is reusable, they must be sterilized before every use. Sterilization can be conducted using a bench-top sterilizer like an autoclave.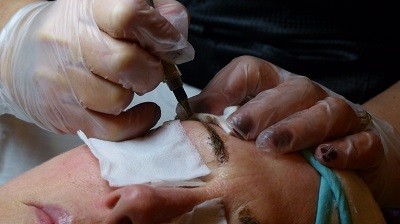 An autoclave is an airtight sterilization device that uses heat and high levels of pressure to destroy microorganisms. These devices are used in hospitals, laboratories, and now tattoo parlors to sterilize tools and devices before they are used. To ensure that your autoclave is working in good condition, every tattoo parlor owner must conduct a spore test. To conduct the test, a spore sample is placed in the autoclave and a standard cycle is performed.
Once the cycle is over, the spore sample is then sent to a laboratory for testing. At the lab, the sample is incubated and studied for any growth. If there is presence of growth, it means that the autoclave has failed and is not function optimally. If there was no growth, then the autoclave is efficient.
If the equipment is difficult to sterilize or clean, then it must be used only once. The needles used while tattooing should be single-use needles and disposed after they are used. Towels and other kinds of linen which are used to cover surfaces or for any other purpose during the procedure should be washed with hot water and strong detergent.
View All Workstation Prep Items
Hygiene procedures
As mentioned, it is of utmost importance that the premises of the tattoo parlor must be kept clean at all times. Here are some other tips you could follow to maintain sterility of your tattoo parlor.
Treatment areas like chairs, tables, benches, etc. should be thoroughly cleaned between each client.
A clean covering should be placed over these surfaces between sessions, especially when not in use.
All liquids such as inks, pigments, and creams should be decanted into single-use containers. A single-use applicator should be used for each client.
The packaging of sterile equipment such as needles should be opened just before starting a treatment.
The area of the skin which is to be tattooed should be sterilized using an antiseptic.
Before the procedure, the tattooist should wash their hands and clean them using a hand sanitizer. They should also wear a clean apron along with single-use gloves. Black gloves made from nitrile are more suitable as they are hypo-allergenic and thicker.
Once the treatment is complete, the tattooist should cover the new tattoo with a transparent dressing which helps protect it from contamination.
View All After Care Products
What is the importance of infection control of a tattoo parlor?
The hygiene of a tattoo parlor plays a significant role in the decision-making process of potential clients. A filthy parlor with dusty floors, dirty equipment, and lax artists who do not seem concerned about personal hygiene will not attract any customers. Apart from the design of the tattoo itself, people focus on the artist and the parlor.
Another major factor why infection control is so important is that you prevent the spreading of dangerous diseases such as hepatitis C and AIDS. These diseases can cause serious illnesses and are incurable. Besides preventing the spread of diseases from customer to customer, you also cut the risk of contracting a disease yourself.
Related Articles
< How to Set Up a Tattoo Workstation
< Can I Give Blood after Getting a Tattoo?
< 2015 US Army Tattoo Policy Relaxes Rules And Regulations
< How to Promote and Increase Traffic to Your Tattoo Shop

< Infection Control for your Tattoo Parlor and how it Makes a Difference
< Aftercare of Your Tattoo