National Preparedness Month
Since 2004, every September in the USA is observed as National Preparedness Month (NPM). National Preparedness Month is sponsored by the Department of Homeland Security's Federal Emergency Management Agency (FEMA). National Preparedness Month encourages US citizens to take proactive measures to prepare for all types of emergencies at home and school, in communities, and at the office. This year's theme is to be prepared for disasters and not scared.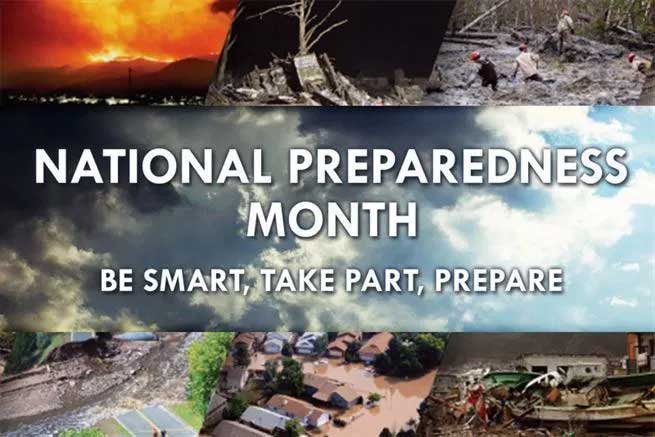 CWI Medical aims to help families and communities be prepared for disasters by planning for emergencies. CWI Medical is a national home health care products supplier. Stock up on our health and wellness products to ensure you are prepared for any disaster that might strike. Our trained medical experts will also help you find the right products for emergency medical situations.
1. Emergency and first aid items
The kits ensure you are protected even when you are on the move, on camping trips, and hikes. Emergencies like stings, cuts, bruises, and burns can benefit from a close-at-hand first aid kit.
The Travel First Aid Kit with Plastic Case contains adhesive bandages, antibiotic ointments, and antiseptic towelettes. The Johnson & Jonson Mini First Aid Kit to Go includes band-aids, cleansing wipes, and gauze pads.
The Pro Advantage 25 Person First Aid Kit is OSHA regulation-compliant, wall-mountable, and includes everything for an emergency. The kit contains emergency items like adhesive bandages and fingertip bandages, safety pins, gauze, trauma pads, conforming gauze roll bandages, antiseptic towelettes, ointments, cold compresses, and gloves.
The American Red Cross Deluxe student emergency pack with food and the American Red Cross deluxe personal safety emergency packs contain all the essential emergency products including food, light stick, and whistle for students and families on camping, backpacking or other outdoor trips. It contains all the first aid items needed to get you through situations like a roadside emergency or a storm.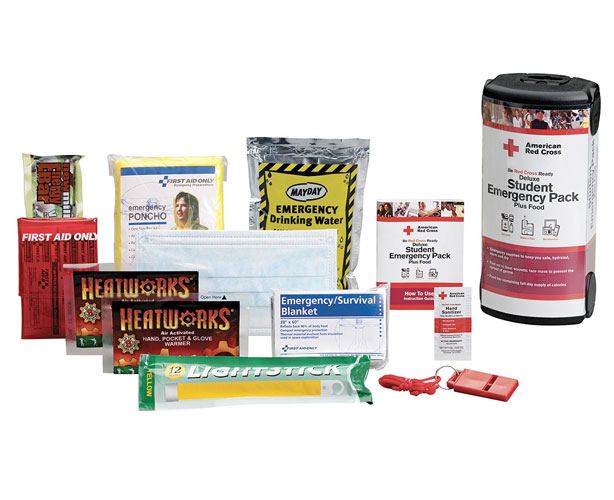 The first step of first aid administration to wounds and cuts is to wash the wound/cut and apply an antiseptic solution. The antiseptic helps wounds heal faster and also prevents further infection. But an antiseptic solution can also be used to clean away germs and bacteria from a certain part of the body. A good and reliable first aid kit will always contain an antiseptic solution and/or alcohol swab.
The Covidien Webcol Alcohol Prep Pads contain 70% alcohol and can be used to prep an area of skin before it is penetrated (for an injection, or emergency surgical procedure). The BZK Antiseptic Towelette comes in handy when you are outdoors and don't have access to soaps or hand washes.
Ointments
There are a variety of ointments that one can keep at home or at the office to protect against emergencies like cuts and wounds, sunburns, and insect bites.
Depending on the type of emergency, you might come in contact with bodily fluids, blood, mucous membranes, broken skin, and bodily tissues. Each of these is a possible source of infection. A good pair of gloves or even several pairs of disposable gloves will help protect your loved ones and yourself from germs and infections. The types of gloves available include latex powdered gloves, anti-microbial vinyl powder-free gloves, nitrile gloves, and disposable high-density polyethylene gloves.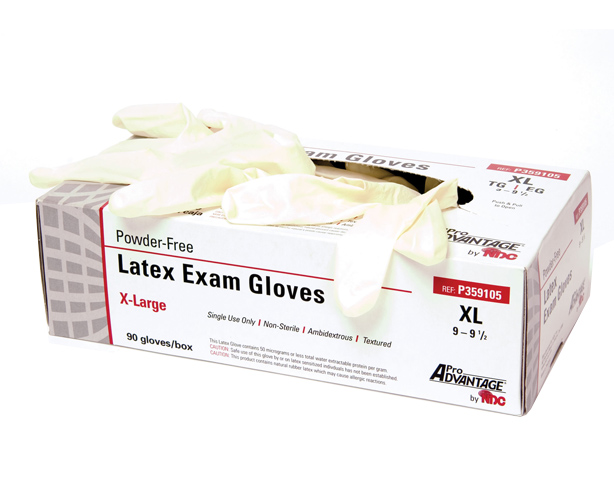 Compresses provide relief from pain and muscle aches. Compresses can be reused, come in different sizes, and might be microwavable as well. Do not use a compress on broken skin.
Band-aids are a highly reliable solution for open cuts and wounds. A band-aid provides protection against germs, keeps the wound dry, and also has antibiotic properties that hasten the healing process.
2. Stryker evacuation chair
An evacuation chair can be of valuable service during an emergency to shift disabled individuals, invalids, and injured individuals to safety. It is especially useful in multi-story buildings when it's otherwise impossible to shift the wounded.

The Stryker evacuation chair can be used single-handedly to move injured people. It can be assembled easily. It has a light aluminum body that is small and compact and can be stored even in small storage space. It is easy to wash and requires simple grease-free maintenance.
The Stryker evacuation chair has passenger restraints for safety. A two-piece molded seat and a head support ensure passenger comfort.
Handlers will experience its ease of use since it is ergonomically efficient. The wheels contain enclosed ball bearings to ensure smooth movement over different types of surfaces. The wheels are also oversized, so there is no chance of the chair tipping over. Extendable lift handles help carry the chair easily – with a passenger seated in it.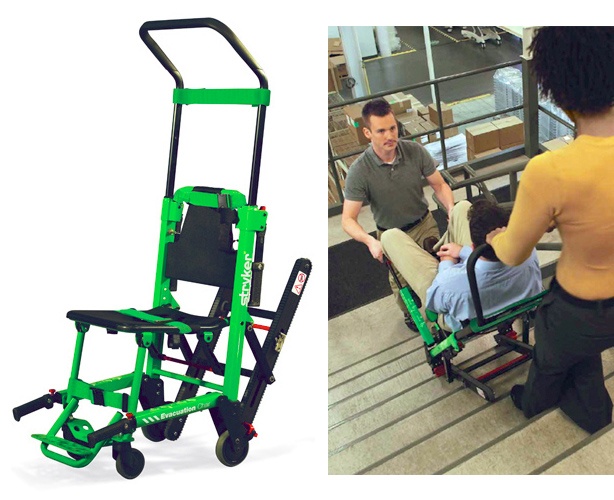 3. Zoll AED Plus Defibrillator with Kit
A defibrillator can help restore a normal heartbeat during a sudden cardiac arrest. It does this by sending shocks to the heart. The Zoll AED Plus defibrillator delivers just the right amount of shock to patients and helps you provide quality cardiopulmonary resuscitation (CPR). Audio and visual prompts ensure you are not alone in this very delicate resuscitation process. The defibrillator automatically senses the quality of compressions and guides you to the right speed and pressure of compression. So, you can be sure that you are delivering quality CPR.
Some signals the Zoll AED defibrillator sends when used for CPR:
When not pushing hard enough.
When pushing hard enough.
When not pushing fast enough.
The depth of each compression.
When to get started.
When to continue with compression.
With these emergency kits and aids, you can be prepared for almost any emergency. From small cuts and minor burns to sudden cardiac arrests, you will be prepared to help your loved ones and yourself in an emergency. Be prepared – not scared.
Related Articles