Discontinuing IBO & Breezers Diapers, Upgraded to Prevail Breezers360°
First Quality is streamlining their product line-up to bring you a brief designed for better skin health.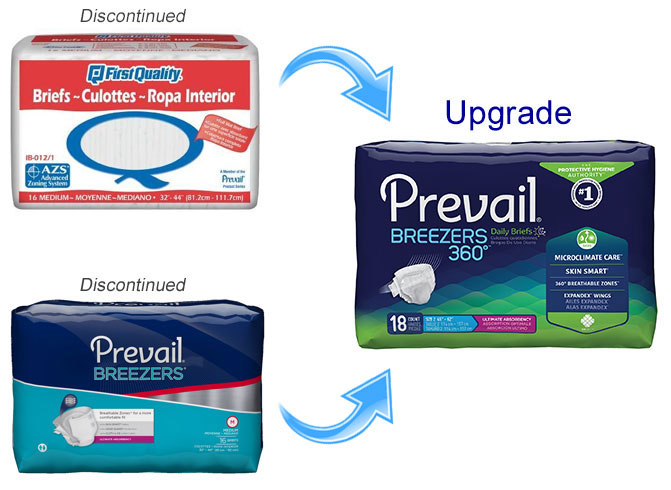 Prevail Breezers 360° Briefs are an upgrade from IBO Full-Mat Briefs and Prevail Breezers:
Microclimate Care™ technology for better skin health
360° Breathable Zones™ for air circulation
Odor Guard® to prevent odors before they start
Skin Smart® Fabric contains Aloe, Chamomile & Vitamin E for skin wellness
We strive to make this transition as easy as possible for our customers. Please reach out if you need samples. In the meantime, please feel-free to call us with any inquiries at 1-631-753-8390.
DISCONTINUED: First Quality IBO Full-Mat Adult Briefs
| | | | |
| --- | --- | --- | --- |
| Model No. | Size | Color | Case Packaging |
| IB012/1 | Medium, 32" - 44" | White | 6 bags of 16 (96 ct) |
| IB013/1 | Large, 45" - 58" | Blue | 4 bags of 18 (72 ct) |
| IB014/1 | X-Large, 59" - 64" | Beige | 4 bags of 16 (64 ct) |
DISCONTINUED: Prevail Breezer Adult Briefs
| | | | |
| --- | --- | --- | --- |
| Model No. | Size | Color | Case Packaging |
| PVB012/2 | Medium, 32" - 44" | White | 6 bags of 16 (96 ct) |
| PVB013/2 | Large, 45" - 58" | Blue | 4 bags of 18 (72 ct) |
| PVB014/1 | X-Large, 59" - 64" | Beige | 4 bags of 16 (64 ct) |
Will continue to be available
| | | | |
| --- | --- | --- | --- |
| Model No. | Size | Color | Case Packaging |
| PVBNG012 | Size 1, 26" – 48" | White | 6 bags of 16 (96 ct) |
| PVBNG013 | Size 2, 45" – 62" | Blue | 4 bags of 18 (72 ct) |
| PVBNG014 | Size 3, 58" – 70" | Beige | 4 bags of 15 (60 ct) |
Contact us for Samples
Tel: 1-631-753-8390
Email: info@cwimedical.com
Shop Online for Prevail Breezer 360 Adult Diaper Briefs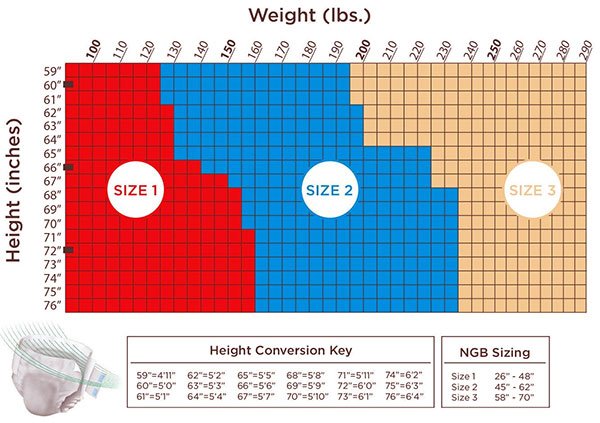 Shop Incontinence Products: Adult Diapers, Pull-Ups, Bed Pads, Undergarments, Pads & Liners, Washcloths, Skincare, Deodorizers, Swim Diapers, Diaper Pails