6 Reasons Why A Special Needs Stroller Is Much Better Than A Wheelchair For Your Child
Are you worried about the mobility needs of your special needs child?
Many parents find it very challenging to choose a reliable, safe, and convenient mobility solution for their differently-abled son or daughter. There are varied opinions that doctors and therapists provide about the benefits of using wheelchairs and medical strollers. But choosing one option over the other can be a daunting task, as there's always the fear that the chosen solution may not be the right fit.
While wheelchairs have been the traditional mobility solution for people of all ages, they are too rigid and restrictive for a child that requires varied mobility care as they grow. This is where special needs strollers help.
Here are 7 reasons why parents should seriously consider purchasing a special needs stroller instead of a wheelchair for their child:
It offers greater freedom of movement
Not all wheelchairs are designed for growing children. Most are meant for adults or children who require limited movement.
This is where strollers are different.
Special needs strollers and adolescent strollers are designed keeping in mind the growing years of a special needs child. They come with a unique combination of seat-adjust features and stroller controls which can be operated by both the parent and child. They offer kids, especially ones who are heading to their teen years, the freedom to operate their stroller independently in a safe and controlled manner.
It comes with numerous features
From adjustable seat backs and hardy seat buckles & straps to detachable foot pads and stroller locks, special needs strollers come with a large number of offerings. They also provide much better positioning and support, allowing children to lay down or sit up straight without causing any harm. This makes travel extremely convenient and safe for your tiny tot. The best part? Special needs strollers make these features available at budget-friendly price points.
In comparison, fully-equipped wheelchairs which offer the same features can be extremely expensive to buy, not to mention expensive to maintain.
It is perfect for children of all ages and with all body types
Typically, a child with a disability who's over 5 years of age and weighs above 75 pounds needs a high-capacity equipment for mobility. This is where strollers for disabled kids come in.
They are perfect for children right from a few months old as well as teenagers and are designed to bear heavier loads. Many special needs stroller brands are also designed to seat tall kids, ensuring your child doesn't have to remain uncomfortable during the entire transit.
Strollers come with numerous features that can be used to re-size the seat and straps, which ensures that your child will never find the stroller wheelchair too small or too uncomfortable to sit in.
It is easier to transport
While folding wheelchairs are certainly readily-available, they aren't ideal for children who have severe disabilities. You may need to purchase electric or motor wheelchairs which come with specific equipment that are needed for your little one's comfort. These types of wheelchairs are often non-folding.
Special needs strollers, on the other hand, are designed for an ease-of-use and ease-of-transport. They come with numerous support, safety, and positioning features. Another great benefit is that they can be folded and loaded into the trunk of your car, making them quite portable too.
Additionally, strollers aren't as large as wheelchairs and tend to take up much less space, whether folded or not.
It is an FSA Approved
Just like wheelchairs, special needs strollers - both child strollers and adult strollers - and considered medical equipment. This can reduce your expenses tremendously and give you access to the very best special needs strollers available in the market. Click here for more information about the How to Save with a Flexible Spending Account (FSA)
It doesn't look like a wheelchair
One of the biggest advantages of a stroller for special needs child is that it doesn't seem like a wheelchair at all and isn't ungainly to look at. In fact, special needs strollers come in amazing colour combinations, which makes them an absolute delight to use.
Additionally, they look much sleeker than clunky wheelchairs and are quite the elegant option.
How to choose a special needs stroller for your child?
Consider your child's condition and its severity.
Evaluate whether your child will need the stroller for short-term or long-term usage.
Think about the types of terrain you'll be using the stroller on.
Speak to the therapist about your child's positioning and support needs.
Consider your insurance eligibility.
The Trotter Mobility Chair Specialty Stroller is a state-of-the-art special needs stroller designed for children with disabilities. Designed to provide your child the utmost comfort, safety and convenience, Trotter strollers are perfect for children with various special needs across all age groups.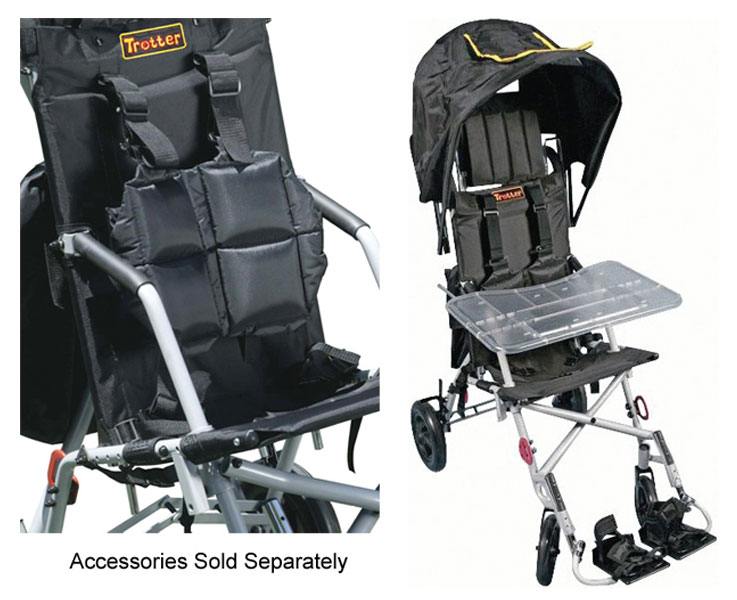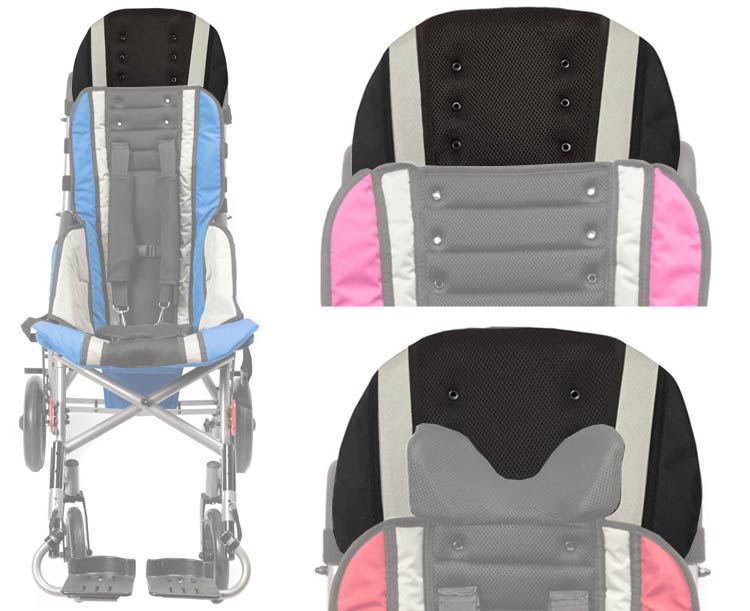 Related Articles