Who can Benefit From a Special Needs Wheelchair & Why?
Special needs strollers are an extremely beneficial mobility equipment that are designed to be used by people of all ages, right from toddlers to adults. The individuals who benefit the most from these adapted strollers are those with:
Motor neurone disease
Amyotrophic lateral sclerosis (ALS), Progressive muscular atrophy (PMA), Progressive bulbar palsy (PBP), and Primary lateral sclerosis (PLS) affect the muscle and neural functions of the body. As the muscle weakens and the body loses the ability to move or support itself, patients require external support to maintain their posture and help in transportation.
This is where medical strollers help. These adaptive strollers are designed to offer the child or adult the support they require to hold themselves up and move independently without adding strain to the body.
Spinal injuries and/or deformities
From paralyzing the patient completely to impairing the individual's balance, bladder control & breathing, spinal injuries, and spinal deformities like spina bifida can be extremely debilitating to the human body. This is where special needs strollers for adults and children really help.
Many handicap strollers come with state-of-the-art features like belt buckles, breathing tubes, and seat adjust features, which provide comfort and convenience.
Cerebral palsy
Children aged between 3 and 5 are the most affected by this neuromuscular condition, abbreviated as CP. While some children with CP are able to walk independently, others may require assistance in the form of a child wheelchair stroller.
A stroller for special needs children can be very helpful in providing safety and comfort when moving from one place to another.
These strollers are designed to also function as a stroller for disabled teenagers and are ideal for the needs of your growing child.
Epilepsy
Epilepsy can become extremely dangerous without the correct positioning and support. Special needs strollers are designed to offer various positioning and support features, which can be adjusted to suit various needs.
These adaptive strollers for special needs prevent the individual's head from rolling backward and ensures that his/her airway remains free of blocks. They also come with seat straps and belt buckles, which can be used to keep the patient in the stroller seat, ensuring he/she remains safe during a seizure.
Cystic fibrosis
As cystic fibrosis progresses, patients will require a mobility equipment to sit-up straight and to get around. This is where strollers for disabled kids, special needs stroller for teenager, and stroller for adults with handicap help.
They offer various back and neck support options and give the freedom to move from one place to the other. These strollers are very light in weight compared to wheelchairs, making them easy to use and transport.
Muscle dystrophy
Muscle dystrophy can affect the motor, cardiovascular, and respiratory processes of the body. As the condition progresses, patients may be unable to move independently, requiring a breathing and feeding tube and a customized mobility device that offers the control, support, positioning, and safety features necessary.
Medical strollers and wheelchair stroller combos are perfectly equipped to this condition.
Autism
Children with severe autism may require mobility assistance to move safely. Autistic strollers are ideal solutions at this time. These special needs stroller for autism offer an immense number of safety features which protect your little one from harm when seated. When strapped into the autistic stroller, your child can be safeguarded from sudden seizures, falls, and accidents.
Multiple sclerosis
Not many people with multiple sclerosis require a special needs stroller wheelchair. But if the physician has prescribed a special needs stroller for better muscular support and movement, it's best to get one. These strollers can be easily folded and transported in the trunk of a car and may be used intermittently when your loved one finds it difficult to walk on his/her own.
These days, you can even get a premium-quality special needs stroller covered by insurance, which can really bring down your expenses.
Post-polio syndrome
Post-polio syndrome is common in teenagers and adults who are polio survivors. A special needs stroller for teenagers and an adult special needs stroller can be used to support patients' bodies and help them move without hurting or injuring themselves.
These strollers can easily be pushed by the patients themselves, giving the freedom to move where they want.
Paralysis
Hemiplegia, monoplegia, paraplegia, and tetraplegia occur due to genetic conditions, diseases, or accidents. They limit the range of movement for the individual. But special needs strollers like the Trotter stroller offer full-body support and comfort, allowing patients to never experience any discomfort when traveling.
The Trotter mobility chair offers numerous mobility, positioning, support, and safety features to keep your loved one safe from harm while allowing them to regain their independence and standard of living. They come built with features like feeding and breathing tubes, hand & leg controls, pedals etc. which patients can use without seeking external assistance.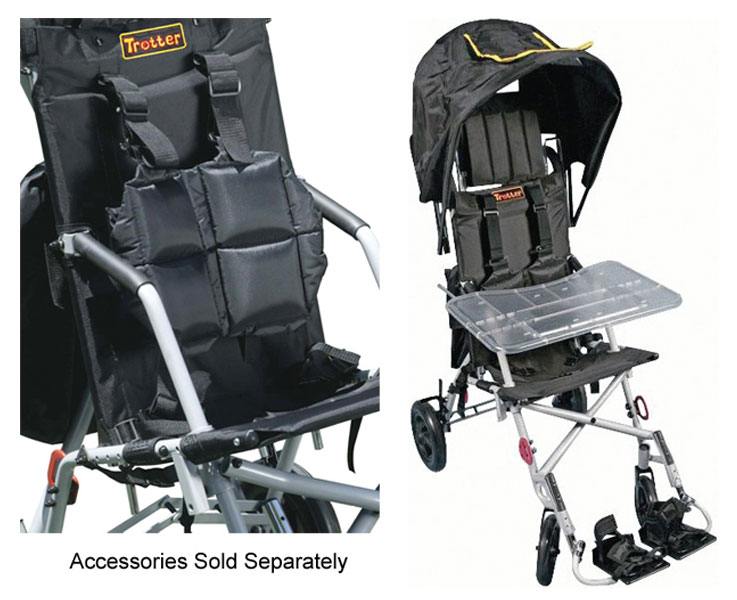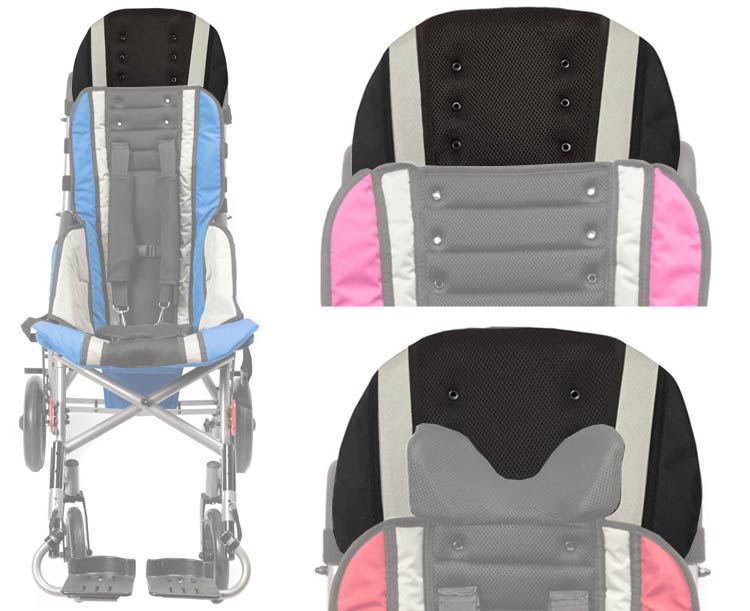 Related Articles