'Tis the season for giving, whether it's Christmas, birthdays, or any other special time of year. The truth is, all year round we find ourselves out shopping for the perfect gift. We want to give something that will be practical or healthy so that the recipient will benefit in more ways than one. But where do we start? Here's a list of ideas that will help you in finding that perfect gift. Whether you can spend a lot or a little, there's an idea here for you!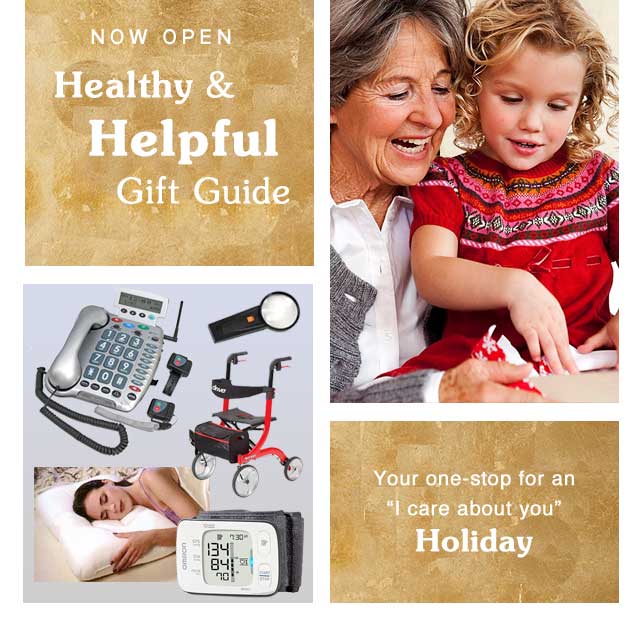 TREAT THEM TO A DAY AT THE SPA!
A little pampering and a great massage may be just what they need to escape from the stresses of life. If you can't afford to send them to a spa, try to buy things so that they can create their own! A paraffin warmer, mineral mask, and some relaxing bath soak may mean just as much to them as a day away at the spa. Some people, (such as myself), prefer the privacy of their own home anyway.
GIVE THEM A FOOD BASKET OR A GROCERY SHOWER.
Get a large box, and fill it with all kinds of edible goodies. Get things they'll enjoy that are healthy and yummy such as fresh fruits, veggies, and nuts. Also, don't forget other things that they'll need such as flour, sugar and condiments. Add a frozen turkey and anything else that sounds great. Don't weigh it down with can goods that have been stored in your cabinet for months. If you would like to do something special for someone such as a minister, the needy, or your grandparents anniversary, consider a grocery shower. Recruit others to help you buy groceries and household items, and shower them with blessings! For added convenience for the future, consider a Folding Shopping Cart.

SEASON PASSES
Give them a gift to last all year through! Buy season passes to the zoo or to their favorite history museum. This will be unlimited fun for them at one set price for you!
GAMES
This could include board games, number, word, and picture puzzles, and everything in between. I was once concerned that my little brother wasn't getting enough exercise, so I bought him Twister! And some may need a little help with a card holder for their poker hand. Chess is great to keep your mind exercised.

EXERCISE EQUIPMENT
This could cover a vast area from everything to an exercise ball, a weight set, to treadmills and steppers. I have found that pre-teen and teenage boys as well as young men really enjoy receiving exercise equipment. However, many ladies love it too!
THE GIFT OF SCENT
Aromatherapy gifts such as scented candles or essential oils can be a great gift for the stressed-out person and the calm alike. It helps destress the stressed and maintain the calmness of the calm. My mother-in-law gave me some sea salt with lavender oil mixed in it for my bath. She made this herself, and put it in a pretty jar that looked nice in my bathroom. It was one of my favorite gifts!

A HANDHELD SHOWER MASSAGER
Buy this for Grand-dad or any other man for that matter. One year at Christmas, I bought all of the men in my family one of these. Get a revigorating shower with this massager that has three settles. They opened them up on the spot installed it in their shower that day. I bought my husband one that year too, and I use the different settings all the time more than he does, so ladies may like these too. It also makes a nice gift for couples.
BUY A MEDICAL OR DENTAL APPOINTMENT
You've been after Gramma to get that mammogram, and Uncle Ricky to get his teeth fixed, but they keep finding excuses to put it off. Well, set up the appointment yourself and take the bill! Let them know you care, and wanted to give them something that would benefit them. You may help to boost his confidence or save your Gramma's life!
GIVE THE GIFT OF SIGHT
Last year for Christmas, my daddy surprised my mom with gift certificates to have Lasik surgery done on her eyes. She has been very near sighted for most of her life, so it was like a whole new world opened up for her. She still can't get over the miracle of it. This can be a pretty pricey procedure, but many places offer financing. For a little reading assistance, magnifiers are a great addition.

BUBBLING COMFORT
A bubbling foot spa is great for almost anyone on your list. Some like them for comfort, and some like them for beauty. If you're buying for comfort, include some comfy slippers and a pretty towel. If you're buying for beauty, include a bottle of peppermint foot scrub, a foot file, and some lotion.
HELP THEM KEEP THEIR PRESSURE IN CHECK
You're worried about a loved one's blood pressure, and they won't keep their appointments. Buy them their very own blood pressure monitor to help keep tabs at home. If they see it go too high, maybe they'll keep their appointment next time.
TOASTY TOOTSIES
Buy thermal socks, and warm slippers for the cold natured one in your family. I'm the cold natured one in my family, and I like to wear socks to bed in the middle of summer!
GIVE THE GIFT OF INSPIRATION
Buy inspirational books or books with a positive message. This is relaxing for the body, soul and mind. Inspirational books also show ordinary people how other ordinary people have accomplished extraordinary things. Maybe you'll give them a boost in the right direction. Add your own inspirational note in the front cover that you've personalized especially for the recipient. Let them know that you think they're great!
MASSAGING RECLINER
Give them a massaging recliner to ease those sore, tired muscles. My grandpa got one of these one year, and boy, did it spoil him! (He deserved every ounce of it though).
MORE FOOT COMFORT
I don't know what my thing is about feet, but you can't be too picky. Buy comfortable shoes that actually support their feet. If you can't buy the shoes, at least buy gel insoles to make them comfy. Also a pair reflexology socks will show people where to rub there feet to better their health.
MAGAZINE SUBSCRIPTION
This is also a gift that can last the whole year through. You can usually buy subscriptions from 1 to 3 years at a time. Think about a great health magazine or a parenting magazine for young parents. My grandpa and my niece, (my sister's daughter), used to love to sit and look at National Geographic magazines together. She was only about 2 years old, but she was mesmerized by the pictures. She looked so cute sitting on his lap and studying them. Now that our grandpa has gone to Heaven, this remains a special memory for our family.
EXERCISE VIDEOS
Exercise is a great way to stay in shape, stay healthy, and a stress reliever. Some of it is about toning, yoga, general fitness, and is for all ages. Videos and DVDs are a great way to have a routine when going to a gym is not an option. for effective exercise equipment that take up very little room, try our Pedal Exerciser.

COOKBOOKS
Cookbooks are always a hot item. I have a bunch of them and always welcome more. There are theme cookbooks, educational cookbooks for the newlywed, or just plain recipe books. (My favorite). I have loved to cook since I was very young and I started collecting cookbooks before I was even married. My mom gave me cookbooks for my 15th and 17th birthdays, and I still cherish them. I love the personal message that she wrote in the front. When I became a young bride at 17, I was all set to feed my hubby!
HELP THEM TO BE PREPARED FOR ANYTHING
You never know when someone may need patched up in a hurry. It may be a good idea to buy a first aid kit or a survival kit! This gift is great for families with small children or for those that enjoy camping. Make sure that the one you choose includes a first aid handbook, or purchase one separately so they can be prepared in any given situation.
KEEP THEM SAFE ON THE HIGHWAYS
A car safety kit is a good idea for anyone that drives a car. Car safety kits vary, but may include items such as tire sealant, flares, and a flashlight. Jumper cables may also be a great thing to throw in with this gift.

MANICURE, PEDICURE , AND GROOMING KITS
These aren't just for the ladies! Masculine grooming kits are on the market now which includes clippers, tweezers, razors and combs. The men in my family like receiving these. There are, of course, feminine versions to please the ladies. This gift works well alone or with lotions and colognes.
HERBAL TEA BASKET
Herbal tea is good for a variety of things related to health. There are many choices to choose from. There are relaxing teas, weight loss teas, aromatic teas and so on. My husband's favorite is peppermint tea. He enjoys this in the winter when it's cold, after a big meal to help digestion, or when he's not feeling well. Vitamin supplements are also a great addition to maintaining optimum health.

INVERT FOR HEALTH
An inversion table is a hot item nowadays that is great for health and preserving youth. If you know someone with back problems in your family, this may be just what they need to enjoy sweet relief.
MINI HERB GARDEN
These are inexpensive, and you can usually buy them already started with a variety of herbs. These are great to have on hand in the kitchen. When your cooking, just pinch off fresh herbs, wash, and toss them into what you're cooking. I love to cook with herbs and spices! You can also take the mini herbs and use them as starters for a larger garden outdoors.
BACK SUPPORT
A back brace, or a lumbar support pillow may be a great gift for someone who lifts heavy items frequently, sits frequently, or truck drivers. The brace reduces strain on the back by holding it tight and in place. The pillow fills in the gap between the seat and the back and therefore also reduces back strain. Lumbar pillows can be found in memory foam and vibrating versions as well as plain.
GET THE KIDS ACTIVE
Keep the kids healthy and in the sun by buying great outdoor game choices. Volleyball, roller blades, trampolines, and jump ropes are just a few ideas for healthy activities for youngsters and teens.
HYGIENE HELPERS
Having a hard time getting little ones interested in good hygiene? Make it fun for them! Try buying vibrating toothbrushes, character soap dispensers, bath toys, and air hand dryers. Sneak cute soaps, deodorants, and toothbrushes as stocking stuffers for the older kids.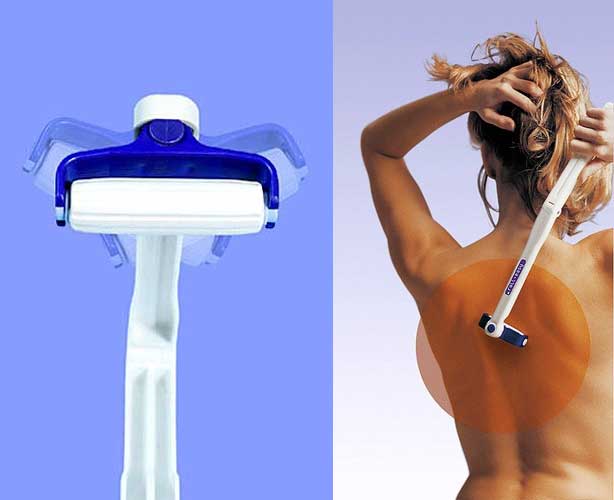 OPEN THOSE PORES
Help everyone that you love relieve a stuffy nose, throat irritation or chest congestion from sinus congestion and inflammation with our Mabis Steam Inhaler Vaporizer / Aromatherapy Diffuser. This makes a great family gift as well.
ONLY PURE WILL DO
Whole house water purifiers or even just pure water pitchers will help to ensure that your loved one ingests only the best and purest water.
SUGAR-FREE CANDY BASKET
If you have a grand-dad who's a diabetic but has trouble leaving the sweets alone, (like I did), then make him a care package of goodies that he's allowed such as sugar-free candies and fresh fruits and nuts. You and Grandma will both rest a lot easier. I used to give my grandpa a case of his favorite diet soda too.
LET THEM REST IN COMFORT (Thermal Blanket)
Fresh new bedding always help people sleep better. Get new pillows, (which should be changed rather frequently anyway), sheets, a comforter, heating pads or electric blankets. Even little ones can benefit from a healthful good night's sleep, especially if they're in school. New, cozy pajamas are a nice bonus as well.
GIVE THE SHORT A BOOST ( Foot Stools )
Both of my grandmas were short ladies and often couldn't reach the cabinet without climbing or having someone to help. Climbing can be really dangerous if they should get hold of an unsteady chair. Consider buying a sturdy step stool made for this purpose.
THIS GIFT IS FOR THE BIRDS
What better therapy is there than sitting on your porch or looking out a window and watching the birds? A bird house with seed can be a great gift. If the person you are buying for is elderly, help them set it up close to a window. If you're in an area with hummingbirds, try a hummingbird feeder. My mother-in-law has about three of these, and she has several of these little flitting wonders come to visit all at once. It's a lovely sight. It's also neat to hear their tiny wings buzz. If you know someone who has squirrels, a squirrel feeder is also a good choice. I once received one of these. It's cute to watch the little squirrels eat without having to work for it.
SEASON APPROPRIATE CLOTHING
Thermal underwear, heavy socks and warm coats in the winter, and breathable light fabric in the summer is a very practical gift. My kids don't particularly think these things are too exiting, but if they didn't have them, they would probably whine. Clothing your loved ones properly shows your love and concern and is a necessary thing to do. When giving these things as a gift, go the extra mile. Buy something that will make the recipient feel confident.
RECREATIONAL GEAR (Emergency Kit)
Camping supplies, water bottles, new bicycles...the list just goes on and on in this category. This is a fantastic way to encourage healthy and fun activity in the young and old alike.
HANG THEM FROM THE TREES
Get Grandpa outdoors and out of the recliner by giving him a steady and comfortable hammock. He can still enjoy lounging around, but will receive the benefit of fresh air and a little sunshine. A yard or porch swing is another idea to consider, but will cost a little more.
GET JUICY
Buy them a juicer machine! This way they can drink to their health with fresh fruit and veggie juice. You may include the first round of fresh produce with the gift so that they don't have the excuse to not use it. Show them how to experiment by mixing different flavors together.
HELP AND LOVE IS IN THEIR BOOK
Make a family member an address book with addresses and phone numbers for everyone that is special to them. Put important phone numbers such as emergency numbers and cell phone numbers to family members in the front so they can be found in a hurry if necessary. If you want them to write letters, add stationary and a book of stamps.
DON'T LET 'EM GET SMOKED
When I was expecting my son, my great aunt had an awesome idea. For my baby shower, she bought several smoke alarms for my house. This is something that I may not have thought of, and it was a way to ensure the safety of my growing family.

Motion Sensor Lights

are great for shedding some light in the middle of the night.

PROTECT THEM FROM AN UNSEEN DANGER
My mom had a similar idea one year. We lived in a small house at the time and had an older gas heater. She was always afraid that we would get carbon monoxide poisoning. So, one year for Christmas, she bought us a carbon monoxide detector. We set it up in the room with the heater and one day, it actually went off! We got rid of the heater and were very thankful that Mom thought to do this. I shudder to think...
HELP THEM STAY UP TO DATE
A nice and inexpensive gift to give anyone is a wall calendar or a small pocket date planner. I had a two year planner before I got married, and I would write little things down and it served as a mini diary as well! It's neat to look back at it now and see how exited I was as I counted down the days to my wedding!
HELP IS JUST A PHONE CALL AWAY
I kept telling my husband that I needed a cell phone, because with 3 kids, you just never know when it'll come in handy. He seemed to think it was just a want instead of a need until I broke down about 3 times in a row with my kids and didn't have a phone. Finally, one night I broke down and I happened to be at a store where I was able to use the phone. Needless to say, my husband went straight to the cellular store that night, and bought me a phone. It was right before Christmas, so it came in a gift bag. He smiled and said, Merry Christmas when he handed it to me. He would have got me one whether it was Christmas or not, but luckily for him the timing was right, and he got to count it for Christmas!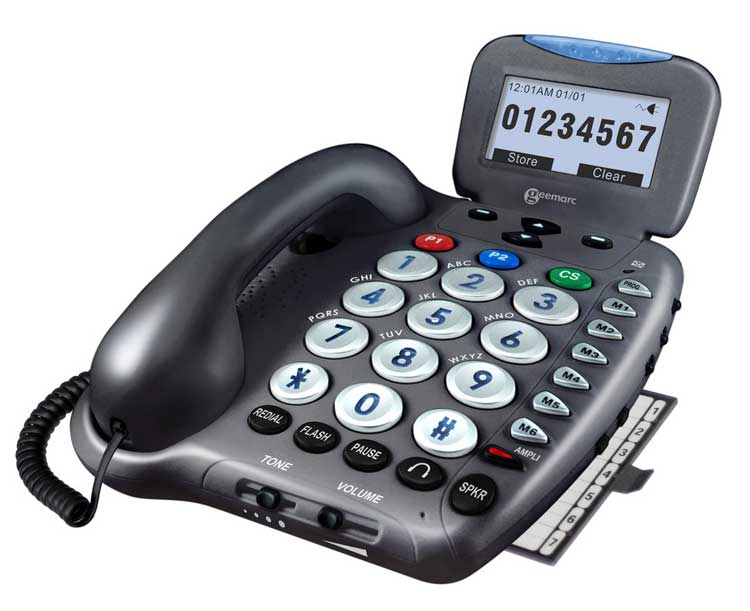 KEEP THEM DRY (Umbrella)
If your looking for an inexpensive but useful gift for Aunt Helen, an umbrella is a great choice.
ENCOURAGE A HOBBY
Buy your friends and loved ones scrap book kits, models, or anything to encourage them to work with their hands and minds. Hobbies are therapeutic, and they can help keep them happy and busy. Try also Baoding Balls for hand exercising.

HELP THEM COOK HEALTHY THE FUN WAY
If your Dad insists on cooking burgers, (which I love too, by the way), a much healthier and fun option than cooking in grease would be to buy a grill. This allows much of the grease to cook out. A lot of people enjoy the flavor better as well, and it's fun to cook this way.
HELP THEM WHIRL AWAY THEIR TENSION
A whirlpool is also a great, healthy gift. You can buy ones that fit on the side or in the tub if you can't afford the expense of a large one. Make sure you get one with a timer, so if your loved one becomes too relaxed, it will shut off automatically after a few minutes.
HELP THEM LIVE THEIR DREAMS
If you have the funds, why not help someone live their dreams? Help them publish that book or record their own CD. Maybe even give them some money toward their education!
BE THEIR HANDY MAN (OR WOMAN)
If you know someone who needs home repairs, car repairs, or something else that they are unable to do, do it for them as a gift. If you don't have the skills, consider hiring a professional for them.